Inadequate access to clean drinking water in schools
is
compromising
health
,
safety
, and
sustainability
.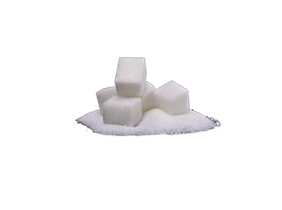 Poor Health
More investment in soda machines than drinking fountains is promoting obesity, diabetes, and poor mental acuity.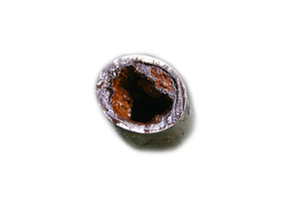 Unsafe Water
Lack of investment and attention to drinking fountains is in some cases resulting in toxic levels of lead in drinking water.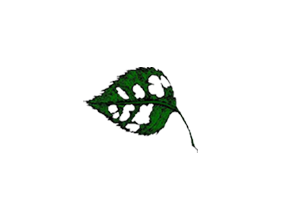 Unsustainable
Resorting to solutions like bottled water is more expensive over the long term, not including the costs on the environment.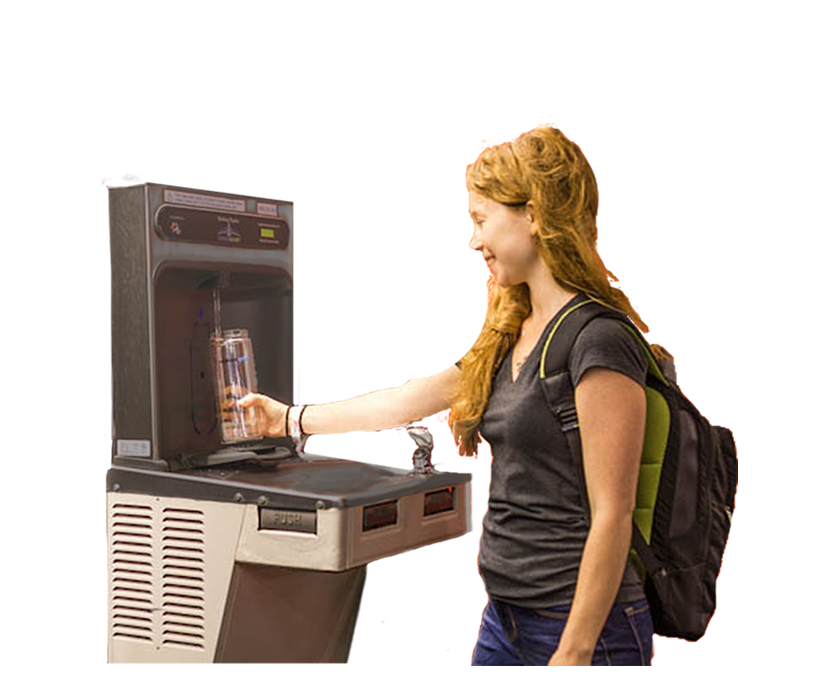 Promote Health
Replacing sugary beverages with water can lead to lower calorie intake, lower risk of obesity, and may improve overall cognitive function.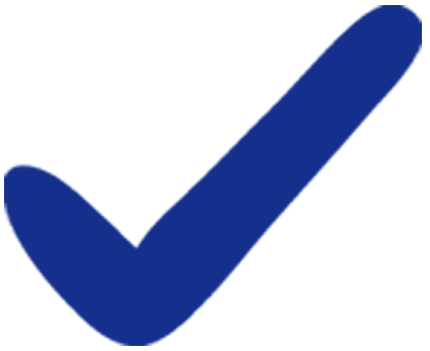 Safe Water
Implementing carbon block filters can reduce 99.5% of lead in drinking water.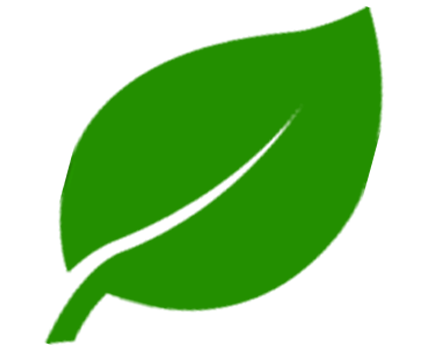 Sustainable
Investing in free, clean drinking water creates a financial and environmental ROI.
What are customers are saying..
BeCause Water has been a great resource for Sustainable Westford.  We've worked with them for a few years on a water project in my town of Westford and can say that they have helped make our project a success.  Supporting us and our project from giving advise and information, PR and marketing materials, to assessing our specific situation and needs, to ordering and supplying equipment, BeCause Water has guided us from the beginning of our project and has helped ensure our success.
Gloria Tu Gilbert

As the only centralized resource for water access in schools, we have every product you need.
Bottle Fillers & Coolers
We offer the leading bottle fillers & drinking fountain brands that your students love and facilities trust.
Filtration
Solve your water safety problem by implementing the proper filtration method.
Reusable Bottles
Encourage your students to drink more water with custom-branded reusable water bottles!

Our service specialists take the complex work and stress off of your already busy schedule.  
Free Consultation
No need to become a water expert overnight. Our advisors will align you with the solution best for your unique plumbing, water quality, and community needs.  
Installation Service
Our nation-wide installation network will assure your new drinking fountain is being installed the right way the first time.
Maintenance Service
Ideal for large projects, we handle all aspects of maintenance including filter replacement, troubleshoot, and repair.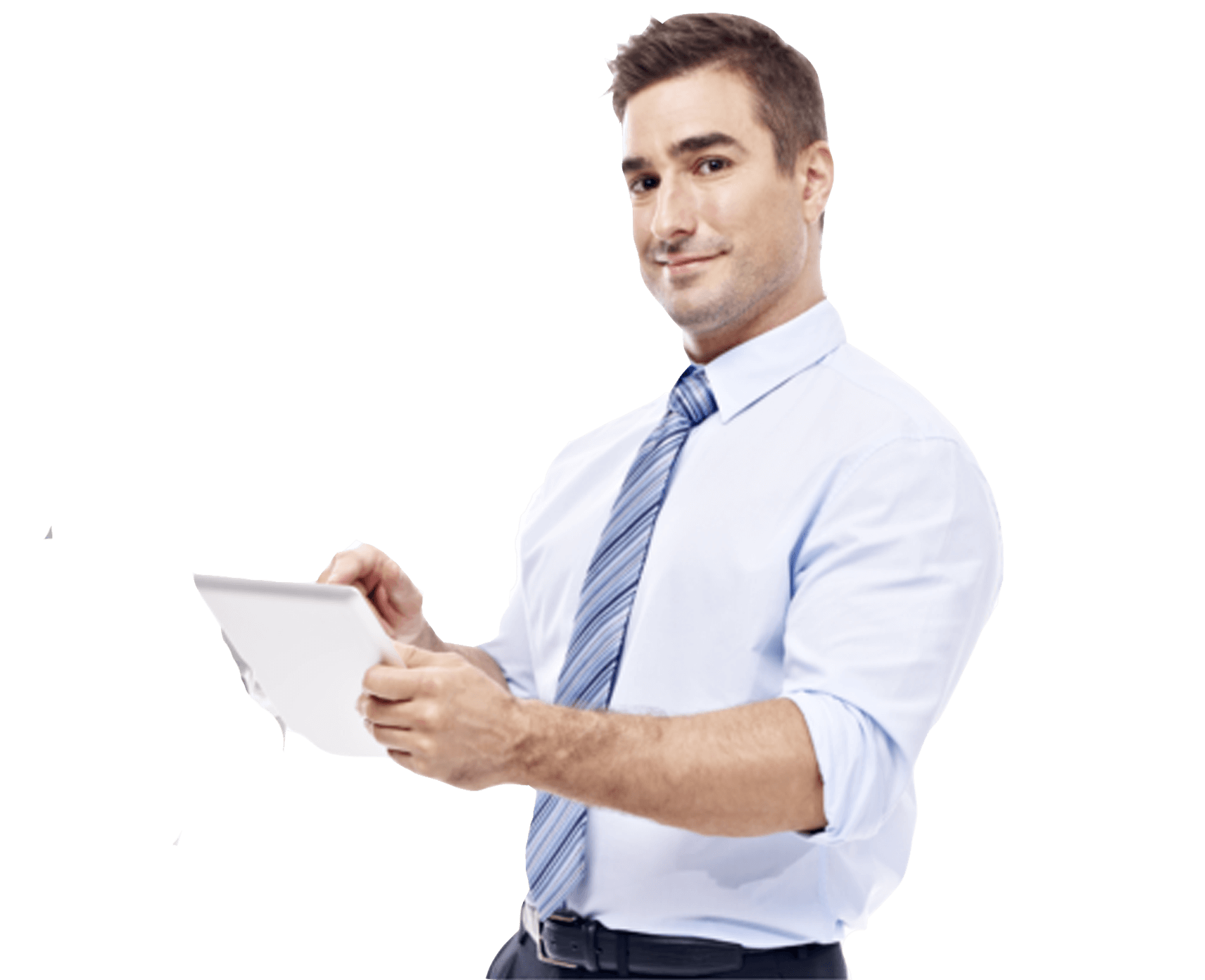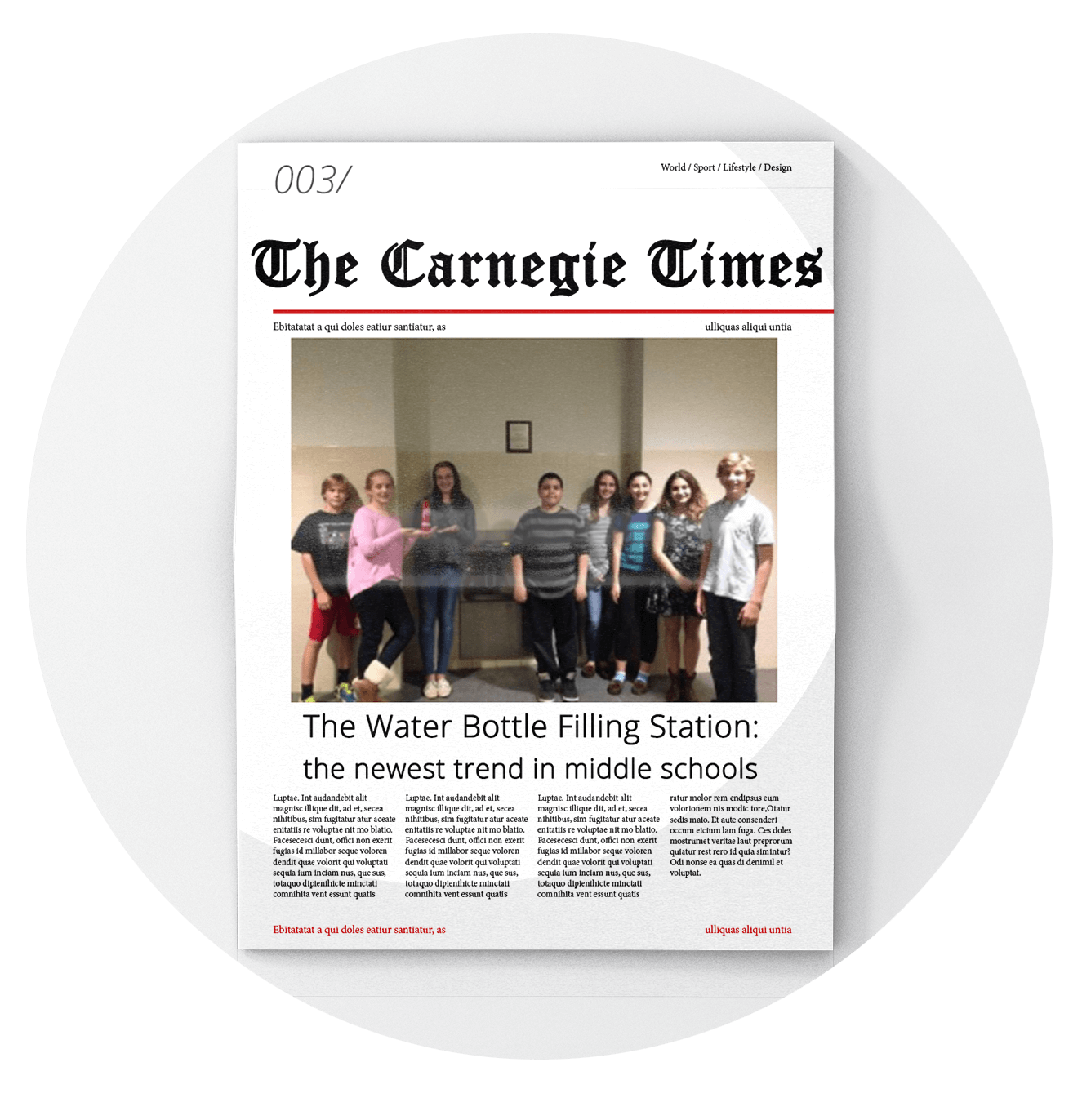 The benefits of access to clean water access are clear. Promote and amplify your impact with a student engagement campaign
Free Coverage Story
Showcase your commitment to health, safety, and sustainability by promoting the mission and impact of your initiative.
Informational Signage
Use your new drinking fountain as an educational portal for health or eco focused water lessons.
Host a Speaker
Create buzz in your school by launching your new campaign with one of our water-focused motivational speakers.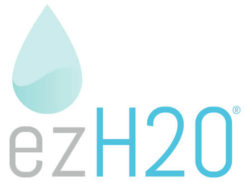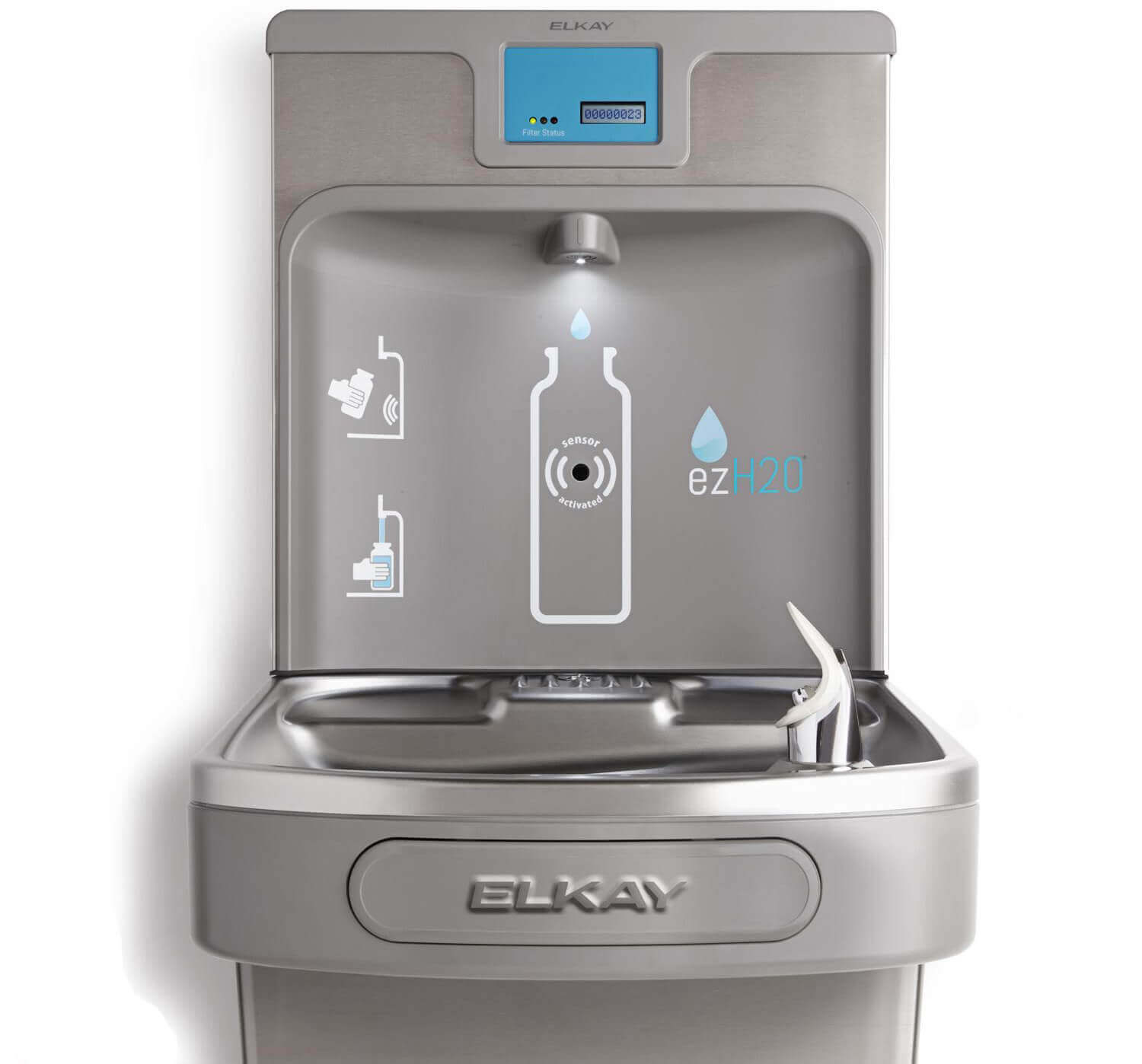 Smarter
Increased Energy Savings from smart system that schedules power-off to save on electric bill.
Monitor Usage & Track Savings with new diagnostics.
Easier
Easier Installation with everything packed in one box, rather than multiple with several hookups.
Easier Filter Replacement with automatic filter status reset button.
Brilliant Design
Low-Energy LED that illuminates during bottle fill to help users see when bottle is full.
New Graphic Display that can be customized for end user (feature requires additional request).