So, you've had the ingenious idea to install a water bottle filling station at your school. That's great! Now, you'll need to convince your school to get on-board with the idea. That's why we've distilled the benefits of bottle filling stations down to five key focus points.
After reading this article, you'll be prepared to form an undeniable proposal that proves filtered water bottle filling stations help schools change the way students access and perceive water.
—01
Solution for Lead Contamination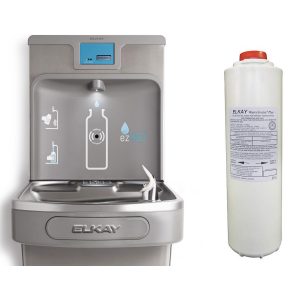 A key benefit of filtered water bottle filling stations for schools is their ability to provide safe drinking water. The majority of stations use high-performance filters that remove common contaminants such as chlorine and lead. Elkay, one of the leading water bottle filling station manufacturers, offers filtered water bottle filling stations that remove, on average, 99.3 percent of lead from drinking water. In comparison to flushing, a practice where lead is manually pushed out of drains on a daily basis, and pipe remediation, a full removal of contaminated piping, filtered water bottle filling stations are more effective, efficient, and affordable than the alternatives.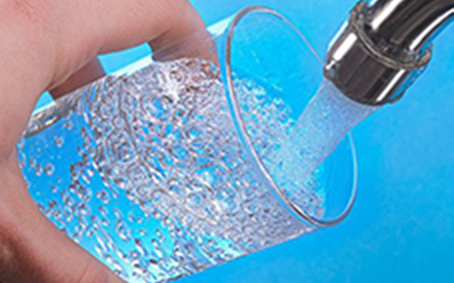 All tap water is not created equal. Taste is a significant factor in people's decision to choose tap versus bottled water. While one might think water fountains to be a solution to promoting the use of tap water, many models are unfortunately notorious for their lukewarm temperature and unsavory flavor. Filtered water bottle filling stations however are equipped with high-performance filters and cooling systems, making them capable of removing the usual culprits of unpleasant tasting water: chlorine and particulate. The stations purify water, making it taste crisp and clean. And regardless of whether they are stationed outside or indoors, they consistently deliver chilled water that instantly refreshes the palate. Ahh, now that's good tasting water.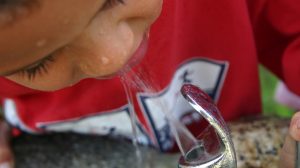 Childhood obesity currently affects around 17 percent of U.S. kids. So, why are schools continuing to invest their dollars in vending machines and sugary beverages instead of drinking stations? The health conditions currently affecting American youth make creating positive lifestyle changes, like drinking water, something schools need to prioritize. Swapping out soda for water is an easy way for young kids to form healthy habits and reduce their intake of unnecessary sugar. Safe, clean, and accessible water gives students greater incentive to hydrate more often, contributing to greater energy and productivity.
And fortunately, there are steps being made to implement more comprehensive childhood health initiatives into schools nationwide. Michelle Obama's Water: You Are What You Drink campaign highlights the importance of water for developing minds and bodies. Similarly, the Healthy Hunger Free Kids Act requires schools to have safe, accessible water options for their students. Filtered water bottle filling stations make it easy to comply with these mandates and give students the healthy drinking option they need.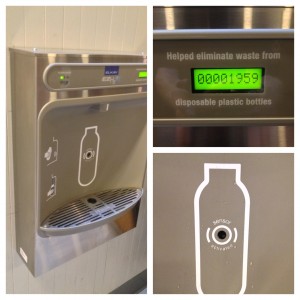 Although it's true that bottled water is an easy way to implement drinking water into schools, the subscription, disposal, and long-term environmental costs paint a much bleaker picture. It's estimated that 80 percent of plastic bottles end up in the dump, only to be burned or end up in a landfill. Filtered water bottle filling stations serve as an alternative to plastic water bottles through encouraging the use of tap water and making safe, healthy water free and accessible. Many stations also have built in water bottle counters that track the number of plastic water bottles the station has saved from use, acting as tangible proof of the station's impact.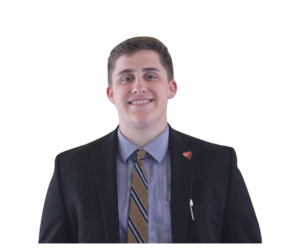 One of the most telling benefits of water bottle filling stations is their attention to sustainability.  Not only does this present a great opportunity for PR, it's also an opportunity for youth leadership development around the topic of environmental sustainability. Students can help fundraise for filling stations, like Mike Fackler who raised $9,200 to go towards water bottle filling stations at Loveland High School. And once the bottle fillers are installed, the legacy lives on via Elkay's "green ticker"—the part of the bottle filler that shows the number of plastic bottles stations saved. The University of Maryland is touting extremely impressive impact metrics, having saved 2,933,087 plastic water bottles from disposal.
So what are you waiting for? Check out our list of grants and funding options for water bottle filling stations and start the process today. And, as always, we're only an email away at support@becausewater.com.