Photo courtesy of Newton Public Schools
24
January, 2017
Following the Flint, Michigan water crisis, schools across the U.S. are hurrying to find out whether their water is safe to drink.
Quite shockingly, many tests in schools are showing unsafe levels of lead, proving that drinking water quality is a serious and neglected problem throughout the country.
Schools are at particular risk for lead in water because of both their old infrastructure and young demographics. Buildings constructed before 1986 are most likely to contain lead, though those built before 2014 are also at risk. Therefore, lead is an issue for most schools. To make things worse, lead is extremely dangerous for children, harming the way they learn, develop, and behave.
Newton, Massachusetts is an affluent city just west of Boston that found out just how real these risks are.
Michael Grubb, father of two in Newton, found out about lead contamination at his children's elementary school and took action, "It interrupted my work day and jumped to the top of my agenda for my return home. I felt it was crucial to get involved because I didn't want my kids or any others in the district harmed by the water they drink at school," he said.
Like many administrations in early 2016, Newton hoped to show that its schools were safe. Mayor, Setti Warren, proactively decided to increase the town's normal school testing program. Instead of testing two fixtures at two schools that year, two water fixtures in every public school were tested. He was surprised at what the tests revealed.
A water fountain at Burr Elementary had lead levels at 26.6 parts per billion (ppb), far above the EPA's "action level" of 15 ppb.
Newton, a town that had never before reported lead levels, had toxic water.
The school administration knew that it needed to find out whether there was more lead. Newton hired an independent company to test all water fountains.
Alarmingly, all of Burr's drinking fountains showed lead concentrations above 15 ppb. Some of the levels were much higher. One drinking fountain tested at 218 parts per billion (ppb), over 14 times the EPA standard. Samples from pipes leading to the fountains showed even more dangerous levels. The schools rushed to shut off water to all seven drinking fountains and provided water via dispensers.
They had difficulty finding the source of lead contamination at Burr. The school searched, but didn't find lead pipes. Water fixtures, another common culprit, were not the cause. Testing continued.
Superintendent Fleishman was increasingly concerned and under pressure. He promised on June 24th that the city would keep looking. Testing would cover all fountains and other drinking water sources at all of the other Newton public schools. That summer, 264 fixtures in all 23 school buildings were tested.
By August, testing revealed lead levels above the EPA action level at 13 out of 23 schools.
In addition to Burr, six water fountains at five schools tested above the action level. Low levels of lead (below the action level) were present in almost every school as well as in drinking fountains and other water sources (see results here).
Even Newton North High School had high lead levels, which was cause for surprise. The school is a new building finished in 2010 at $197 million, making it Massachusetts' most expensive school building project.
The seriousness was clear. In total, 7,500 students were enrolled in lead-contaminated buildings.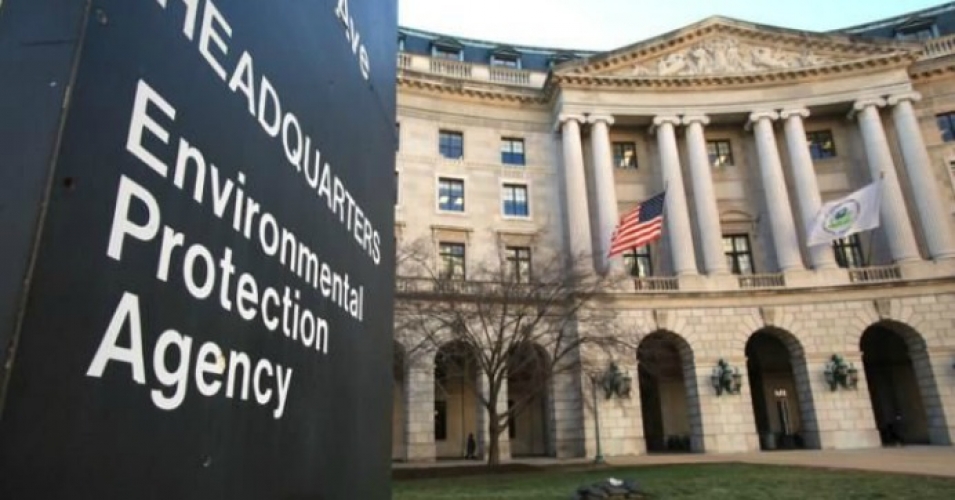 Photo courtesy of Newton Public Schools
Alarms sounded throughout the community as soon as the Burr results were made public on May 17. Local and Boston-area news outlets broke the story. They broadcasted the seriousness of Newton's lead problem, potential harm to children's health, and inadequacy of testing regulations. All eyes were on Newton.
Soon after, concerned parents with children at Burr Elementary mobilized into a committee. Michael Grubb was one of the parents who investigated historical records, researched best practices, and communicated with the school.
He and the others found that high lead results had been at Burr in the past, contradicting statements made by the school administration. In 2010, a sink showed lead levels of 60.2 ppb. "That really got me annoyed," said Grubb. On June 1, parents wrote a letter to Newton Mayor Warren and Superintendent David Fleishman pressing for fast, comprehensive, and transparent action.
The schools responded to the community's anxiety and held a public meeting on June 13th. Health experts, including a Boston Children's Hospital lead exposure expert, town officials, and public buildings staff attended to answer questions and provide clarity. From then on, the schools communicated with the parent liaisons and met with them regularly. They also continued to update the larger community with letters from Burr principal Mindy Johal, Superintendent Fleishman, and Mayor Warren.
The engaged community continued to grow as well. Over the next months, the committee of Burr Elementary parents welcomed parents from other schools. Their mailing list expanded to over 60 members. As they grew in numbers, the parents gained influence as well.
One drinking fountain tested at 218 parts per billion (ppb), over 14 times the EPA standard.
The next months were tricky for the school administration and the town. Newton faced an important decision: choosing between the three main choices for remediation.
The first option was to identify the source of the lead and remove it, thereby eliminating any risk of a recurrence. This is the most expensive but most permanent method. The second option was to install filters within the school's central plumbing or at water fixtures to remove lead from upstream. The third option, the least expensive but also most labor-intensive, was to flush each tap for 30 seconds at the start of each day. This would remove overnight lead buildup in pipes.
Unlike many school districts, Newton had a flexible budget to work with, and so the town chose the first option: find and remove sources of lead. Julie McDonough, Communications Specialist for Newton schools, says the town felt that this, "was the only way to fix the problem," for good.
And so the first phase of remediation began. At most of the schools, the lead source was within water fountain and sink hardware. Replacing fixtures was a straightforward solution. Fifty Five bubblers across the district were replaced over the summer. Lead levels dropped below 15 ppb in all of those schools.
But Burr Elementary's problems persisted. The lead source was more difficult to find. Over the summer, the school's service line, interior cold water plumbing lines, water fountains, and sink fixtures were replaced. In August, however, additional testing showed that lead levels were still high. The water was still undrinkable. The town hurried as the start of the school year rapidly approached. They removed the building's water meter and the aerators from water fountains and sinks. It worked. Finally, lead concentrations fell to legal levels.
Some sinks weren't tested and there's still a chance they aren't safe. Schools worked with the parent committee to design signage for these sinks. Parent input advanced the design and ensured that it was installed at eye level, making this budget-friendly solution effective.
The process was not perfect, but education and lead removal means that thousands of children and school staff are safer than before.
Moving forward, the schools have developed a remediation plan. It includes annual testing for two years, flushing faucets and fountains after breaks, and posting all results on the school's website and on the drinking water page of the City of Newton's website. (The full remediation plan)
Parents' priorities are to ensure that testing and flushing occur as planned. Next, they want to build up better systems for testing. They are working with the schools on testing protocols and record-keeping systems. This will make future testing more accurate and organized.
Grubb says another focus is on long-term education. He hopes that teachers and parents of incoming students are as aware of the dangers of lead as current parents, "If you go to Burr today and fill a water bottle from the hot water tap, it will be full of lead. How do we make sure that the school district stays disciplined and that people maintain sufficient interest in the issue?" he asks.
It's an ongoing process. In two years, the city will work with MassDEP to interpret its results and build a plan that will keep people safe. In Grubb's words, "The need for action is still high."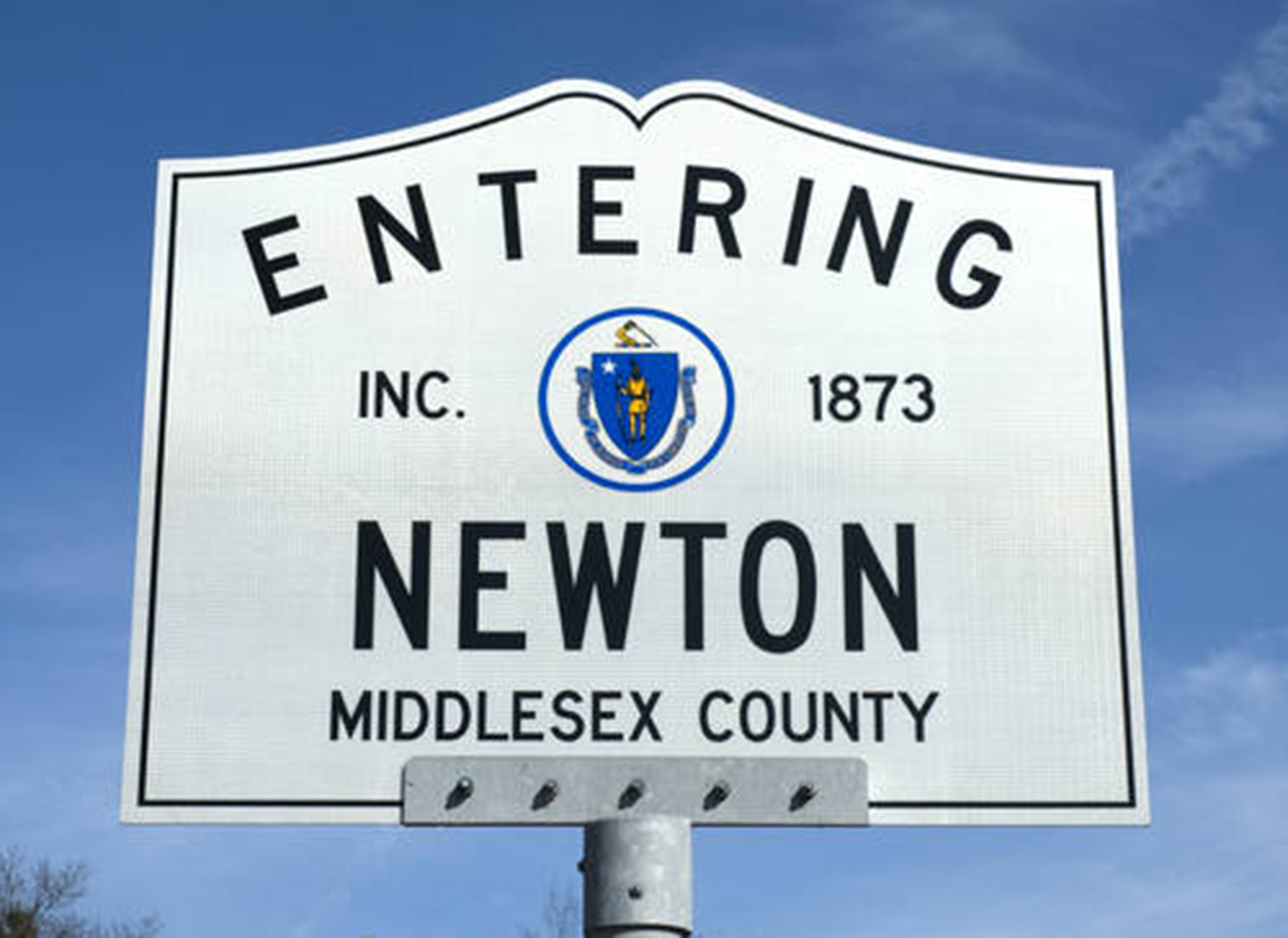 Photo courtesy of Newton Public Schools
Newton Public Schools' situation is just one case study of a serious problem, but it's valuable to learn from. These are the takeaways from Newton's experience.
Test beyond what is legally required
Federal regulations do not require any specific lead testing for 90% of schools.Massachusetts laws are inadequate as well and can allow several years of lead contamination to slip past unnoticed. It was crucial that Newton decided to run its own testing program. Newton was lucky that testing just two fixtures at each school was enough to catch its schools' lead contamination. Newton then investigated at its other schools and discovered the widespread nature of the problem. This enabled the town to protect children from 55 contaminated fountains and sinks.
Be transparent and include community early in process
McDonough admits that parents should have been involved earlier. The first community meeting occurred almost one month after the first test results came back from Burr. "I think that caused greater anxiety for people. Even if you don't have a plan it's good to have an outlet for people," McDonough said.
Know the options
When plumbing is leaching lead into water, Newton's choice to find and replace the source of lead is not the only solution.
Water filters can effectively remove lead and other contaminants from drinking water at a lower cost. They are used by school districts all over the country. Recently, the City of Boston chose to combat lead contamination this way. If you think a water filtration system would be a good option for your school, we recommend you check out our article on the

5 Most Popular Drinking Fountains for Schools

.
Flushing taps at the start of each day to remove lead buildup is another way to address low lead levels. This no-cost method requires regular attention to be effective.
Placing clear signage at sinks to prevent drinking from them is another low-cost measure.
Build systems for long-term safety
The process of responding to lead contamination made it clear what parts of testing, record keeping, and education could be improved. Newton's historical test results were inconsistent and kept in several different offices. Fixture labels and testing protocols were not standardized. With a greater awareness of lead poisoning and its effects, parents and town officials can now work towards long term safety by responding to these issues.
The Parents of Burr website is a good resource for letters from the city and schools, letters from parents, and test results both historical and modern from Burr Elementary and other district schools.
Press:
Newton Tab, May 17, 2016. "Test detects high lead levels in water at Newton's Burr Elementary School"
Boston Globe, May 17, 2016. "Water fountain at Newton school contaminated by lead"
Newton Tab, May 24, 2016. "Second round of tests show widespread lead issues at Newton's Burr School"
Boston Globe, June 3, 2016. "Newton searches for source of lead in school's water"
Newton Tab, June 15, 2016. "Newton parents seek answers on lead exposure, remediation plan"
Newton Tab, July 11, 2016. "Water system to be replaced at Newton's Burr School"
Newton Tab, July 19, 2016. "Water in nine more Newton schools tests high for lead"
Newton Tab, July 22, 2016. "Latest testing spreads lead concerns to 13 Newton schools"
Newton Tab, September 2, 2016. "Water fixtures again test high for lead at Newton's Burr School"
Newton Tab, October 11, 2016. "Water fixtures at Newton's Burr School test below lead safety threshold"